Title: The Reunion
Creator: nvrbnkisst / nvrbnkisst
Form: Fanmix inluding 1 wallpaper, 4 gifs, and thoughts.
The theme 'Time After Time' got me thinking this round, and I knew I wanted to do something kind of AU.
So this is a fanmix + art stuff that is basically a soundtrack to some of my crazy post-chosen-head-canon/thoughts for these two crazy kids.
01. Home is a Fire – Death Cab For Cutie
plates they will shift
houses will shake
fences will drip
we will awake
only to find
nothing's the same
nothing's the same
home
home is a fire
a burning reminder
of where we belong, love


This would be playing when Buffy and Spike return to the crater to pay their respects to the fallen and meet there unexpectedly
02. All I Want – Kodaline
but if you loved me
why'd you leave me?
take my body
take my body
all i want is
and all i need it
to find somebody
i'll find somebody
like you

This would be a montage of sorts, but instead of Buffy in college with glasses -cause she has glasses in her montage- it's Buffy thinking back on Spike and moving forward into empty relationships.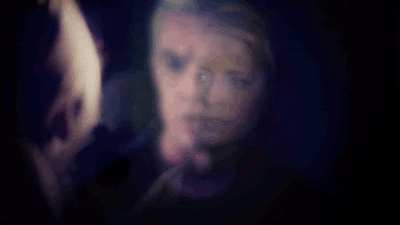 03. Holes – Great Northern
you wouldn't know it from your pride
but you feel this cut going deep inside
cause our luck
turned to gold
sooner or later it had to walk home
i'll always remember the stone inside
as the tide washes into our souls
cause we were greatest
we were the ones
we didn't know
i always know
i always know
we were the greatest moment to have
it's not a choice
it's just silence
it's just your voice
you didn't know
this was timing
until the tide washes into your soul


This song is actually just on here because OMG GREAT NORTHERN CAME OUT WITH A NEW SINGLE FINALLY. AND LIKE ALL OF THEIR STUFF, IT'S COMPLETELY SPUFFY. YOU GUYS! I SERIOUSLY THOUGHT THEY WOULD NEVER MAKE MUSIC AGAIN CAUSE IT'S BEEN SO LONG!! SHARE IN THIS JOY WITH ME MKAY?
04. Home – Daughter
burned out flames should never reignite
but i thought you might
take me
take me
home
home
take me
take me
home
home
now he's moving close
my heart in my throat
i won't say a word
but i think he knows
that i've hardly slept
since the night he left
his body always kept mine inside of it

Bitter!Buffy + Hopeless!Spike + bittersweet reunion + lots of sex….
Don't lie. You're totally imagining this scene now.
05. Bring You Home – Jimmy Gnecco
and i
i really wanna bring you home
A back and forth retrospective of Spike and Buffy's thoughts once they find out they're back in the world/safe
06. Would You Come Home – Future of Forestry
when you go, you don't
and when you stay
you're skies away from here
would you come home
would you come home?
and when you go, you don't
and when you're still you're restless in my soul
so would you come home
would you come home?

This is kind of a look back + what I imagine their relationship being afterwards. There are just so many parallels and patterns as to how they've always treated/reacted to each other, that I think they'd fall into the same routine of stubbornness but with love as grounding factor in the future.
I'm actually going to make a picspam to this but I've run out of time for this post.
07. My Way Home – Citizen Cope
you can try to stand in my way
say what you gonna say
but I'm finding my way home
I kind of chose theme songs for Spike finding Buffy, and Buffy finding Spike post Chosen. This is Spike's.
08. At Home – Crystal Fighters
i never thought i'd see you again
i never thought i'd get to be with my best friend
never thought i'd have to tell you again
never thought i'd have to tell you how i lost my mind again
i left alone
i left the world
i was running
to be by your side
i was dying
alone
by your side i was flying
i came along
i've come a long way to get here
at home

This is Buffy's "finding Spike" song
Click the picture for a 1024 x 768 wallpaper
These manips drove me freakin crazy, so I hope it turned out ok!
09. She's My Ride Home – Blue October
we talked
together sharpening a knife
like killing partners for a life
Buffy + Spike and their version of domesticity. Slaying/Shagging/Snarking
10. That Home – The Cinematic Orchestra
where the windows are breathing in the light
where the rooms are a collection of our lives
this is a place where i don't feel alone
this is a place that i call my home

And the Song to bring us Home.
I hope you've enjoyed this. Thanks to all the mods for running another round!
I will go down with this ship!
I hope to be back to this post later with a few edits, like that picspam, but It's now 30 minutes away from midnight.