ETA: I changed the Seeing Red banner a bit. The last one didn't look right to me.
I went a little crazy for my contribution, so you'll be seeing much more of me today. I thought I'd start off with the hardest to code since I'll be busy in the afternoon, so with that lovely introduction I present to you The Forever Moments, a Spuffy banner series.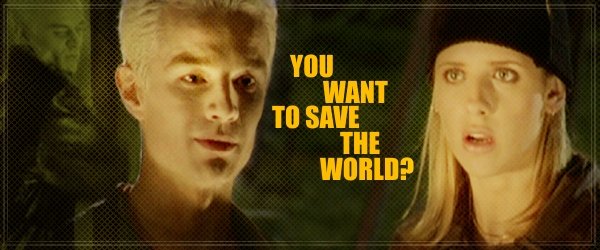 These are a little small to be LJ headers, I'm sorry. I didn't think about proper dimensions before I set the default. But hey, if they work for you, go ahead and use them. You can do what you want with them, except alter them in any way or claim they are yours :D If anyone happens to want one personalized, just e-mail me. I'm pretty easy.
LINKS FOR THOSE WITH SLOWER CONNECTIONS:
http://pics.livejournal.com/itmustbetuesday/pic/0007b27s
http://pics.livejournal.com/itmustbetuesday/pic/0007dg8y
http://pics.livejournal.com/itmustbetuesday/pic/0007fbz8
http://pics.livejournal.com/itmustbetuesday/pic/0007ath2
http://pics.livejournal.com/itmustbetuesday/pic/0007e830
http://pics.livejournal.com/itmustbetuesday/pic/00078xwf
http://pics.livejournal.com/itmustbetuesday/pic/0007yc73
http://pics.livejournal.com/itmustbetuesday/pic/0007c719
http://pics.livejournal.com/itmustbetuesday/pic/0007976x
Originally posted at http://seasonal-spuffy.livejournal.com/13796.html